WELCOME LETTER
FROM PROF CARLE PAUL, EADV PRESIDENT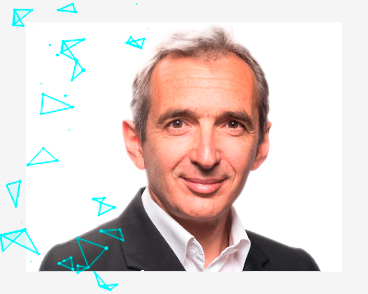 Dear Friends and Colleagues,
We are delighted to welcome you to EADV's 29th Congress: EADV Virtual – New Frontiers in Dermatology and Venereology taking place on 29 to 31 October 2020.
The transformation of our congress into a global virtual event was a necessary decision due to current circumstances, but also provides us with an exceptional opportunity to include in our congress more colleagues around the world and to provide with wide access to our scientific programme, a first in EADV's history.
A virtual event will not replace our traditional face to face congress, and I really look forward to being able to meet with you in person, shake hands and feel the energy flowing between participants and through the spaces of the convention area.
That said, this special year I promise you an outstanding educational and learning experience.
The EADV Team has been working with specialists in highly immersive, virtual events to ensure participants feel comfortable diving in to the spectacular digital framework.
We will offer plenty of opportunities for interaction during the live sessions and in the congress areas and for those who don't want to miss a lecture, the scientific content will be available on demand during the congress days and later after the conclusion for a 3 months period.
The unmissable presentations will cover topics such as inflammatory skin diseases, cutaneous oncology, infectious diseases, dermoscopy, hair and nail disorders, pediatric dermatology.
COVID-19 has challenged the way we think and act, and has redefined the foundation of our societies and the relationships we have built across borders over the past decades. Despite our 'new normal', the EADV remains steadfast in its mission of advancing patient care, education and research. Now, more than ever, we are seeking innovative platforms that bring people together to share ideas. Over the past few months, we have created a pioneering hub of information on our website eadv.org/covid-19 to provide our community with important COVID-19 related updates and we have also launched a dedicated series of online webinars to continue to provide critical learning in all areas of our speciality.
Keeping ahead of the curve is essential for EADV. And thus, during my time as president, the EADV team has taken forward the EADV mission while supporting innovation and new ways of thinking. This has enabled us to continue to grow in strength, effectiveness and wisdom and in so-doing, better serve our members. I will at the Congress be passing on honour of the presidency to Prof. Alex Stratigos who will steer our academy towards new frontiers, as our 29th Congress title indicates.
I look forward to you joining us at our very special virtual event and discovering together the 'new frontiers' in science and patient care that are at the heart of our mission.
Yours sincerely,
Prof Carle Paul
President, EADV

KEEP IN TOUCH
Stay informed about the latest EADV information, including Congresses, Education, JEADV, Membership and EADV News.