Taking a deeper look
at dermoscopy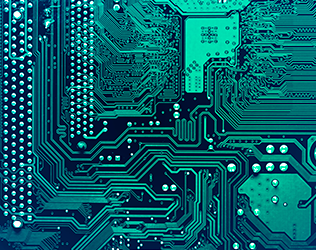 Dermoscopy has proven to be a highly useful non-invasive diagnostic method. The examination of skin lesions with the use of a dermatoscope increases accuracy when evaluating skin tumours and helps distinguishing them from benign moles.
In past years, audiences attending EADV's congress have shown great interest in this topic, making Dermoscopy some of the most well attended sessions of the entire programme. EADV's Scientific Programming Committee has therefore included a comprehensive "semi-live" track covering different aspects of Dermoscopy which allows the audience to have a live interactive "questions and answers" session with the speakers.
Among the several expert speakers present in the scientific programme, Dr. Aimilios Lallas (Thessaloniki, Greece) will focus on a specific type of skin lesions, namely blue lesions, seen in several benign and malignant tumors. Blue lesions are quite informative from a diagnostic perspective, as their distribution pattern, together with an algorithmic approach, can guide even inexperienced clinicians to the correct diagnosis.
In the context of diagnostic tools, artificial intelligence cannot be overlooked. Given the rising incidence of melanoma and the benefits of early diagnosis, there have been increased efforts to develop diagnostic systems that are independent of human expertise. Dr. Harald Kittler (Vienna, Austria) will shed light on how recent advances in computer science and the introduction of convolutional neural networks and deep-learning–based approaches revolutionized the classification of medical image analysis, in particular in the field of dermoscopy.
Finally, Dr. Josep Malvehy (Barcelona, Spain) will review the benefits and pitfalls of Apps in skin cancer, focusing on those dedicated to self-skin examination using photography and dermoscopy. During the last decades self-examination has been universally recommended to patients in the secondary prevention of melanoma and non-melanoma skin cancer. However it is also true that some concerns have recently emerged about quality, transparency, and reliability, since there are currently no established quality standards or regulatory oversight of mobile medical apps (only a few have been clinically evaluated). The requirements for the clinical validation of Apps in skin cancer will also be discussed in Dr. Malvehy's lecture.
Recent News
Admin22
This debrief presents congress statistics and information on the growing momentum on social media and with the press. Furthermore, courtesy of the intrepid Congress Roving Reporters it also provides a bumper edition on the day's hot sessions.
Admin22
Being a disease that affects 2-3% of the world's population, psoriasis will play an important role in the EADV's scientific programme.
Admin
The Health Care Provider Scholarship, sponsored by UCB, supports the attendance to the 29th Virtual Congress of the EADV for Specialists or Trainees in Dermatology and/or Venereology, along with Researchers practising and/or researching the following diseases (PsO, PsA, HS, and/or AD).